What Does it Mean to be 'High-Risk'?
Insurance Risk Points: What Are They?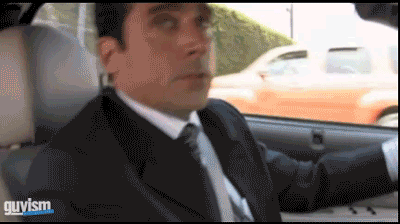 Risk points, otherwise known as insurance points, are violation markers on your driving record for traffic violations and at-fault accidents.  Risk points may also be affected by your location; for instance, Hamilton may not be considered as high-risk as the GTA.
Risk points may be labeled minor, major, or serious. You don't want a serious conviction, they carry 4 points alone, and more if you're a new driver.
For a driver licensed less than four years, insurance points attaching to a conviction are doubled.
For instance, being found guilty of careless driving is grounds for a serious, otherwise known as 'criminal', conviction.
Serious Convictions (4 points)
Driving, and/or care/control of a vehicle over 80 mgs[1]
Impaired care or control of a vehicle
Careless driving
Failing or refusing a breathalyzer
Driving with a Suspended Licence
Any amount of blood-alcohol level above 0 with a G1/G2 and/or M1/M2 licence
Any other forms of substance-impaired driving
A serious conviction will result in a surcharge. Facility Association will impose a surcharge of 100 per cent, doubling your base premiums. These surcharges would apply for 3 years.
Minor Convictions (1 points)
Not wearing a seatbelt
Unsafe movement
Disobeying legal traffic signs (e.g. running a red light, parking somewhere you shouldn't)
Speeding
Failing to yield
Major Convictions (2 points)
At fault collisions
Speeding over 50 km/h
Failing to report an accident
Class G1 accompanying driver has excess blood alcohol
Class G1 accompanying driver fails or refuses to provide a breath sample
Class G1 drive on prohibited highway
Class G1/M1 drive at unlawful hour
Demerits
Keep in mind, risk points are not the same as demerit points. Demerit points are imposed by the Ministry of Transportation for conviction of offences under the Highway Traffic Act.
Most insurance companies will not renew your insurance or accept you as an insured if you accumulate 4 insurance risk points.
[1]80 mgs = 80 milligrams of alcohol per 100ml of blood